Welcome to Marea Sol Hotel
SANTA CRUZ'S NEWEST BOUTIQUE HOTEL
Located on Beach Street steps away from the Santa Cruz Boardwalk and sandy beaches, our hotel offers a captivating atmosphere and key amenities that will make you never want to leave Santa Cruz. Comfortably take in the sunset on our sundeck or dip your feet in the Pacific Ocean. Golf enthusiasts can take in a quick 18 holes at the famed Pasatiempo Golf Club. History buffs can take a short stroll to the Santa Cruz Museum of Natural History. Walk to Stagnaro Brothers Seafoods, on the Santa Cruz Wharf. You will have a unique and memorable experience at Marea Sol Hotel.
Thoughtful amenities are always within reach of our guests. Catering year-round to travelers craving comfort and serenity, Marea Sol Hotel features an outdoor pool, a rooftop sundeck with ocean views and fire pits, a meeting space, on-site parking, daily housekeeping, and a marketplace for those in need of a midnight snack. It doesn't get much better than this. Book directly from our website to get the best rates.
Discover paradise both indoors and outdoors from our Santa Cruz, CA hotel. Steps away from our hotel, guests will find the best attractions to satisfy sun lovers and adventure seekers. We are just a quick seaside stroll away from the Santa Cruz Boardwalk, Monterey Bay National Marine Sanctuary Exploration Center, Santa Cruz Wharf, and more. Walk along the San Lorenzo River towards Downtown Santa Cruz and explore many of the boutique stores that await you. Test your palette at Vino by the Sea or Big Basin Vineyards; wine tasting is necessary when visiting Santa Cruz. Those looking to be more active can test their endurance on one of the many hiking trails in the Santa Cruz Mountains. Despite the many things to do in Santa Cruz, you may find the best place to be is right here at Marea Sol Hotel; drink a glass of wine and take in the breathtaking views. We look forward to welcoming you to Santa Cruz.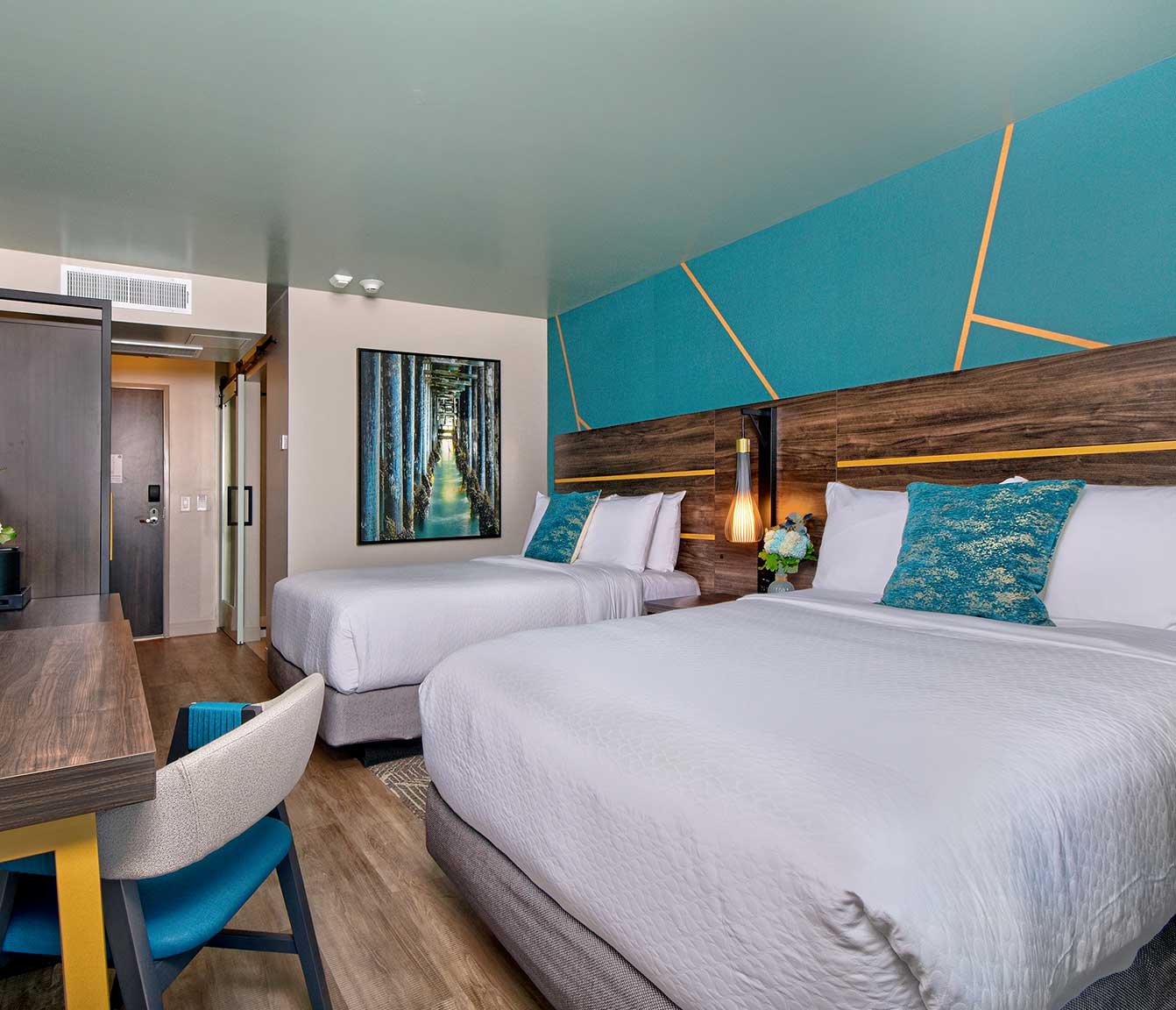 Wake up to the breeze of the Pacific Ocean at Marea Sol Hotel. The newest Santa Cruz Hotel provides all the modern amenities you would expect while away from home. From air conditioning to a mini fridge, each of our boutique guest rooms is sure to have the amenities that you need.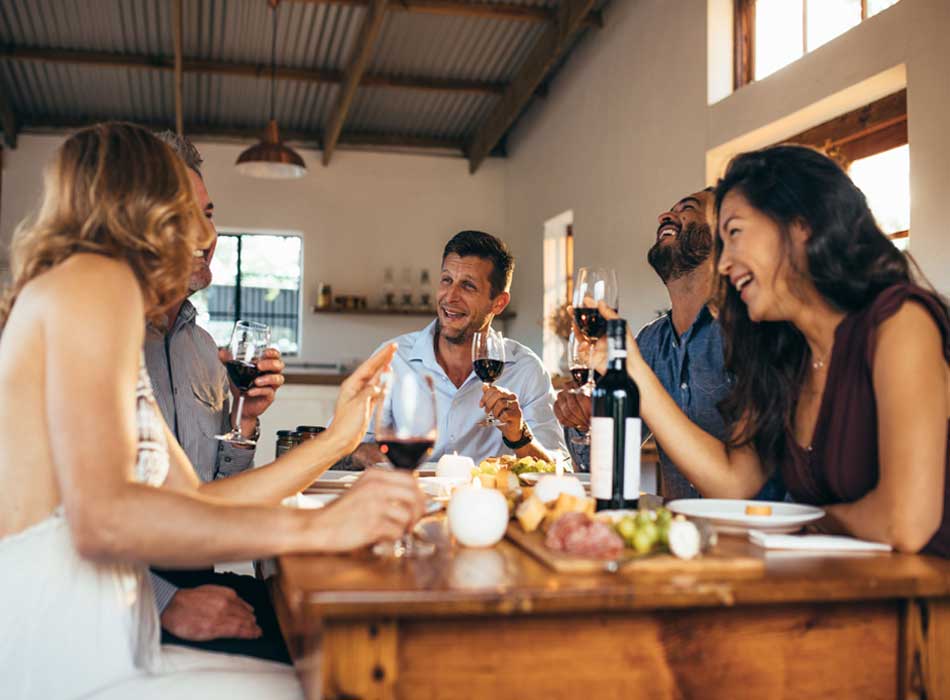 You will find various unique and delicious restaurants just a short stroll from Marea Sol Hotel. Whether you want to experience fine dining or taste some of the best seafood on the coast, we can assure you will experience world-class cuisine all nearby our Santa Cruz, CA hotel.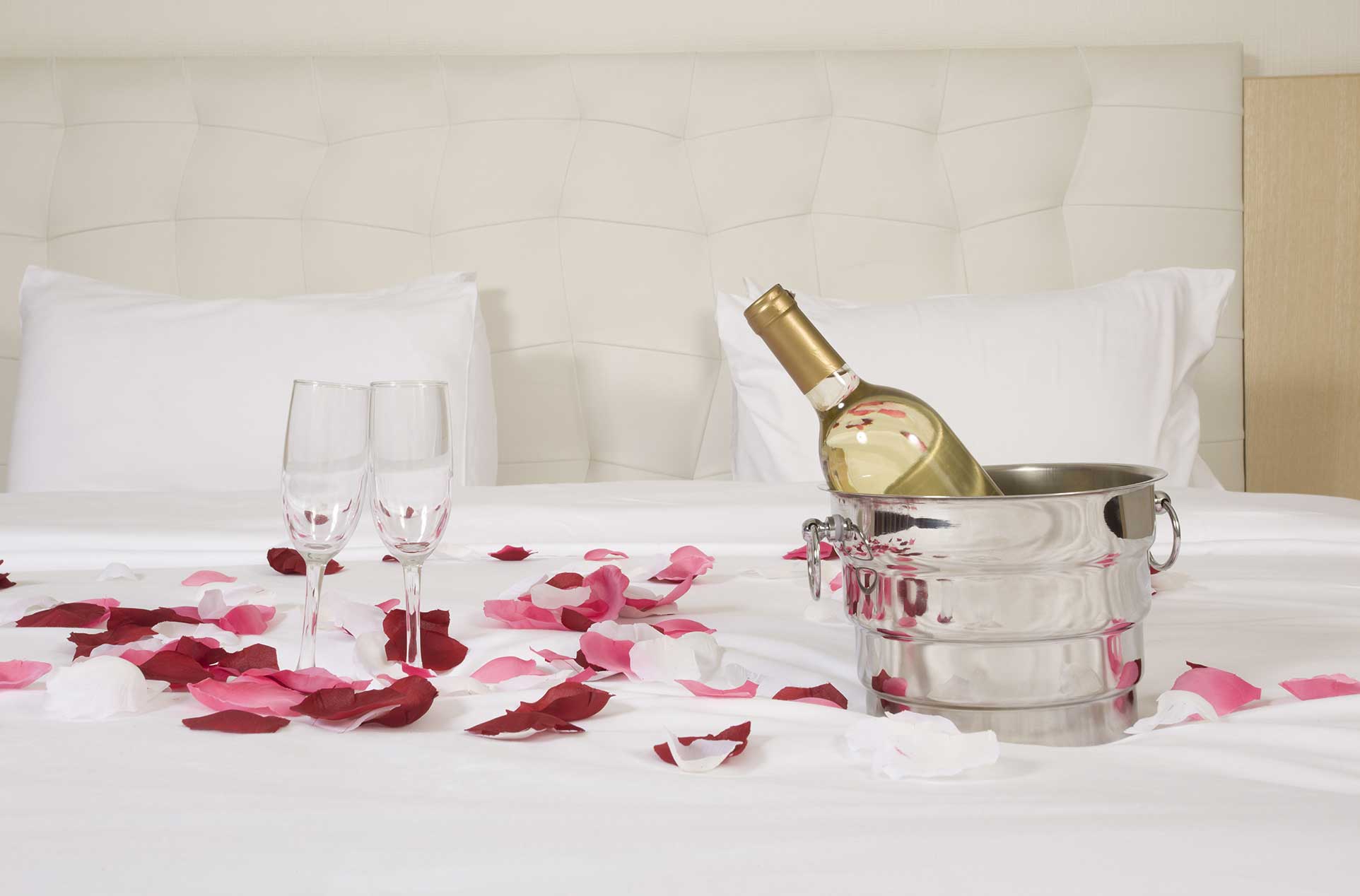 Marea Sol Hotel offers discounts and packages throughout the year that you can take advantage of to make the most of your time in Santa Cruz.

Located steps from the beach and the Santa Cruz Beach Boardwalk, Marea Sol Hotel is the top choice for travelers visiting Santa Cruz for business or leisure. Adventure lovers, beach enthusiasts, and foodies have plenty to get excited about during their stay at Marea Sol Hotel.